Great tasting nutrition for your pregnancy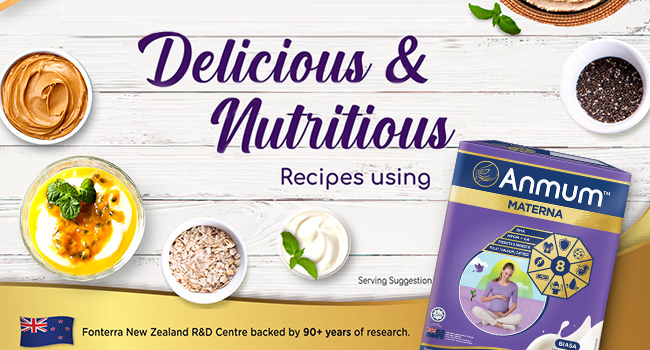 When you're pregnant, your tastes can change.
At the same time, you have to make sure you're eating healthy for both you and your growing little one. Our recipes, made with Anmum™ Materna are both nourishing and delicious. Find a recipe that suits your taste bud and click to download the recipe now!