Raising a well rounded child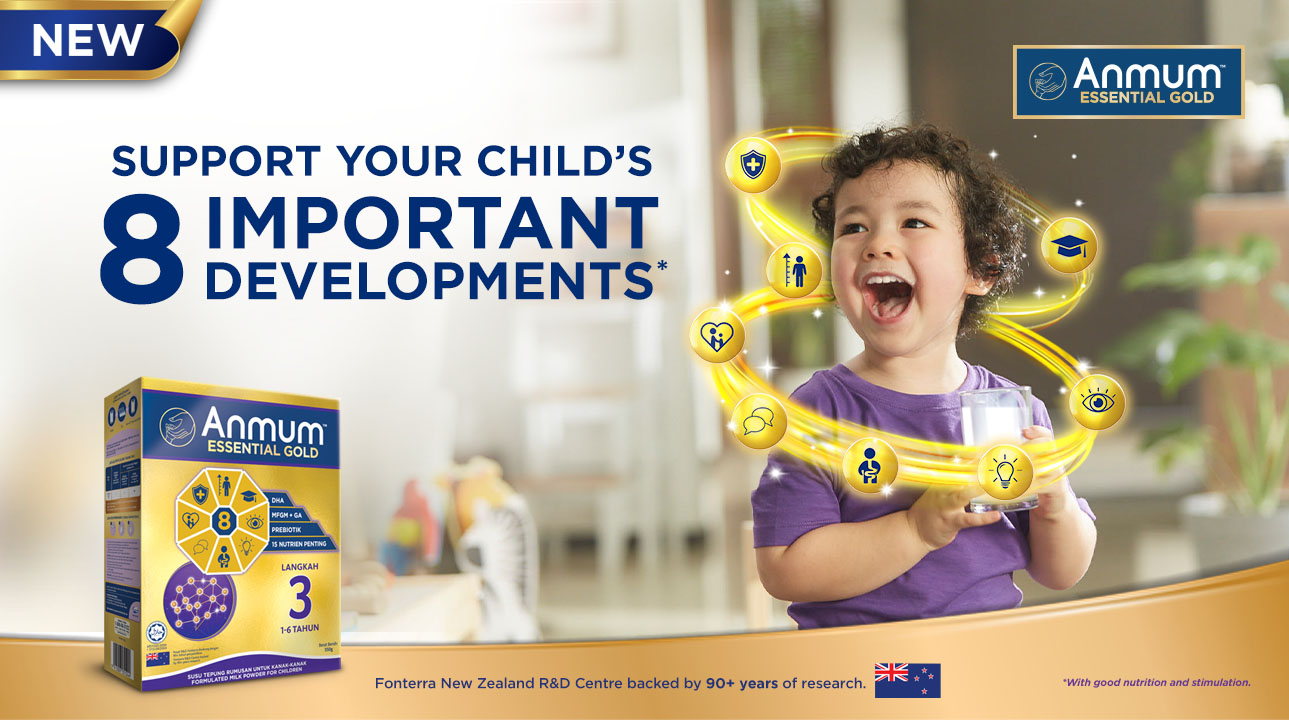 Consultant general and developmental paediatrician Dr Rajini Sarvananthan says social and emotional development allows children to understand who they are, what they are feeling and what to expect when interacting with others.
"It will go on to help them form and sustain positive relationships; experience, manage and express emotions; as well as explore and engage with their environment," she says.
Relationships create important experiences that teach children about what's around them and shape the way they see the world.
A child's most important relationship is with her parents. Relationships with other family members, carers, educators and other children are also very important. A child forms her world through these relationships.
GENERATION ALPHA
Today's young children aged one to six years belong to what is known as "Generation Alpha". This group is born into a fast-paced digital world.
Good nutrition is essential to support the important aspects of a child's development.
A recent Anmum Essential online survey shows nine out of 10 mums believe there are many areas of their children's growth and development that they need to support.
The survey polled 304 Malaysian mothers with children aged one to six years.
However, some parents acknowledge that they don't place equal importance on every aspect of their child's development.
For example, social and emotional development can often get overlooked, as will eye development too.
In the survey, seven out of 10 mums said they did not take their children for vision examinations.
"Vision problems, if left unchecked, can cause difficulties in fine motor coordination, dexterity, manipulation and depth perception, which impact the ability to move on uneven surfaces, stairs and climbing heights as well as developing literacy and numeracy skills that can result in attention problems and learning disabilities," says Dr Rajini.
ON-SCREEN EXPOSURE
Dr Rajini also notes that being born into a digitised world, those from Generation Alpha are often exposed to on-screen activities through smart devices, and this increased screen time may be detrimental to their vision.
Dr Yong Junina Fadzil, who is Pakar Kanak-Kanak Junina consultant paediatrician and paediatric cardiologist, says a child's holistic development should not take a back seat as parents focus on brain growth and learning.
"In this aspect, gut health is important as it is the gateway to good nutrient absorption," she explains.
The gut is also home to 70 per cent of the body's immune system.
By supporting the growth of good bacteria in your child's gut, you can help build their immunity, keep them feeling energetic and ensure they don't miss out on classes and socialising with peers, adds Dr Yong Junina.
For more information, please visit: https://www.anmum.com/my/en/products/anmum-essential-gold
Source from News Strait Times https://www.nst.com.my/lifestyle/heal/2020/08/614034/raising-well-rounded-child