Fatherhood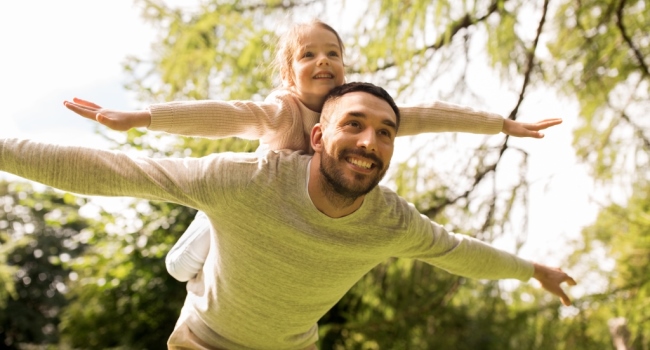 Fatherhood comes with its own unique set of challenges, which is why it's important to understand the nature of it, before starting your journey.
Dad's role in his child's life
To all the Dads out there – how you fulfil your fatherhood role can have a huge effect on your child's life-long development (Cabrera et al., 2011).
The role a father plays in a child's life is just as significant as the mother's. By being active and supportive from the very beginning, fathers help contribute to emotionally healthier, happier and smarter kids (Cabrera et al., 2011). And by building a healthy relationship early on, you're setting your child up for a life of healthy relationships of their own down the track.

A father's role during pregnancy
Just because you're not carrying the baby doesn't mean you can't still begin the positive influences of fatherhood during this time.
It's about being actively interested and participating from day one. Simply being there, to offer emotional, logistical and financial support for your partner is the first step.

The early days, months and years
From the moment your child is born there are plenty of ways for you to play an active and positive role in your child's future, including the following:
Build the bond - forming a close father-child relationship with your baby helps shape their emotional, physical and psychological health – for the rest of their lives (Cabrera et al., 2011)
Have some fun - fathers are more likely than mothers to engage in 'rough-and-tumble play'. This excitement and physicality is thought to help children foster autonomy, exploration and competition (Bogels and Phares, 2008; Flanders et al., 2009)
Get involved: Help out as much as you can with the feeding, changing and bathing of your child, as well as cognitive activities like singing and reading
Lead by example – children are naturally watchful, and it's your job to be a positive role model.