Toddler milk vs. Fresh milk. What's right for your child?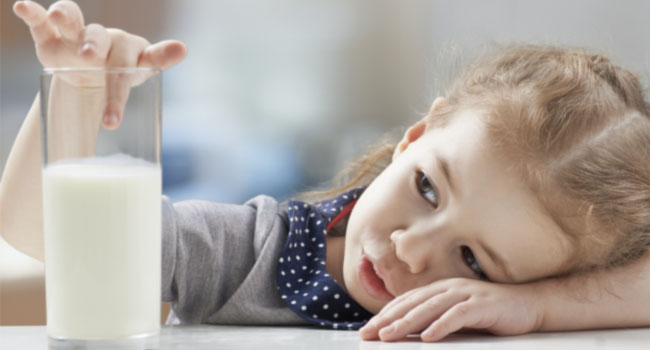 Keeping up with the nutritional needs of the rapidly developing toddler can be a big challenge.
It might seem simple, but feeding your toddler may be more challenging than you thought! They're growing and developing at a rapid pace and keeping up with their nutritional needs can be a big ask. 
Your toddler's eating plan should include a variety of foods to provide a wide range of nutrients including carbohydrate, protein, fats, vitamins and minerals to support normal growth and development. However, if your toddler isn't eating a varied diet or the right quantities of these foods, it may be difficult for your toddler to achieve optimal intakes of important nutrients like DHA, zinc, iron and vitamin D.
If your toddler is not consuming a variety of foods, and in the right quantities, then a toddler milk may be an option to help ensure that they get the additional nutrients they need. 
Toddler milk vs. fresh milk
The NZ Ministry of Health recommends that you continue to breastfeed until your child is at least one year old.
If your child is over 12 months of age and consuming cow's milk, this will help to provide them with energy and it is also a source of essential nutrients – protein, calcium, phosphorus and B vitamins to name a few. Up to 500mL of cow's white (blue top) milk a day is appropriate.
Toddler milks are usually cow's milk-based alternatives which are fortified with additional ingredients, nutrients, vitamins and minerals to help address situations where toddlers have additional nutrient requirements. Toddler milks are suitable for children over the age of 12 months.
Introducing ANMUM Toddler Milk
ANMUM Toddler Milk, or Stage 3, is specifically made for children aged over 12 months, and is designed to complement what they eat during the day. So it's particularly useful for toddlers whose normal dietary intake may not be adequate to support their daily growth and development needs.
Our Quality Plus ingredients
Combining the goodness of dairy, with added nutrients to support healthy growth and development. Providing nutrients to support your toddler's cognitive development, as well as nutrients to support their immunity when consumed as part of a varied eating plan.
No Added Sugars or Flavours: More of the wholesome goodness of dairy without any added sugars or flavours. The only source of sugar is lactose, the naturally occurring sugar in milk which means it tastes great too.
Probiotic DR10™ and Prebiotics: Every serve contains 28 million probiotic B. lactis DR10™ cultures alongside prebiotics Fructo-oligosaccharides. 
16 Essential Vitamin and Minerals: As part of a healthy eating plan, every serve contains 16 essential vitamins and minerals including:
- Iron, Iodine and Zinc to help your toddler's healthy growth, development and cognitive function
- Iron, Zinc, Vitamin A and Vitamin D for immune system support
- Calcium, Vitamin D and Magnesium to support your little one's bones & teeth