Tips for travelling with formula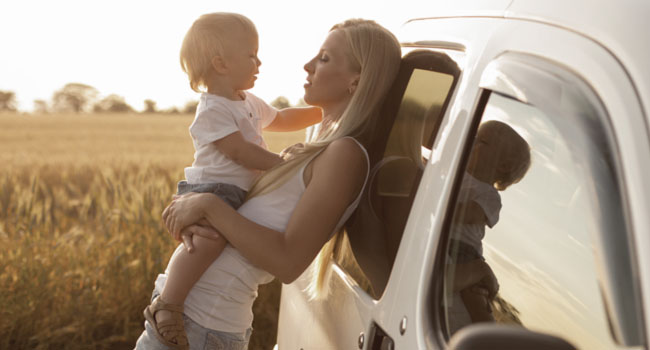 If using formula, it's important to know how to safely and correctly prepare the formula – especially when you're travelling. Whether it's just getting out and about for the day, or you're planning longer overnight trips, these tips will help make moving about with your little one a breeze.
Always make your formula fresh for immediate use.  It should not be made up in advance because harmful bugs can grow over time.
Before leaving home, prepare the correct amount of cooled, boiled water for one feed into a cleaned and sterilised bottle, making sure the lid is screwed on firmly.  If you're using bottle warming bags, you can simply let the water cool over time in the bag.
Carefully measure and put the correct amount of formula into a clean and sterilised container.  You can even purchase containers that are specially designed to make pouring the powder into the bottle easier. It's worth preparing an extra bottle of cooled, boiled water and container of measured formula as a back-up.
When you're ready to feed your child, mix the water and formula together and shake or swirl until the powder has dissolved.
If your child is over 6 months of age, pack extra water just in case they need additional fluids to keep hydrated if you're travelling on long trips in summer.
If you'd prefer to pack prepared formula (water* and formula already mixed), don't warm it before you travel.  Instead, put the prepared formula into a chilly bin or insulated bag and just make sure to use it within two hours.
It's best to not feed your child while the car is moving.  So if you can, stop the car first.
It's important to keep in mind that when you're using formula, always read the labels carefully (including the use-by date) and follow the manufacturer's instructions. Only use the scoop provided, and not others from different formula brands.
*Make sure that for the first three months, all water you use for formula is boiled and cooled on the day you use it.
References
Ministry of Health - Feeding your baby Infant Formula - Accessed 19th January 2016.